Guide to play Lords Mobile for newbies
Lords Mobile started out as an empire-building game, but as soon as you start growing your resources and troops, you will continue into the game's MMO. Anyone can build a castle for yourself, strengthen it, and set up a mighty army to engage in battle with other players.
What's the difference between Lords Mobile and all other games is train your heroes through single-player campaign adventures. This turns the game into interference between a construction game and a typical action RPG. You will create and command for yourself a mighty empire, with an army system, a mineral system, and a field to enhance your productivity, to show your authority.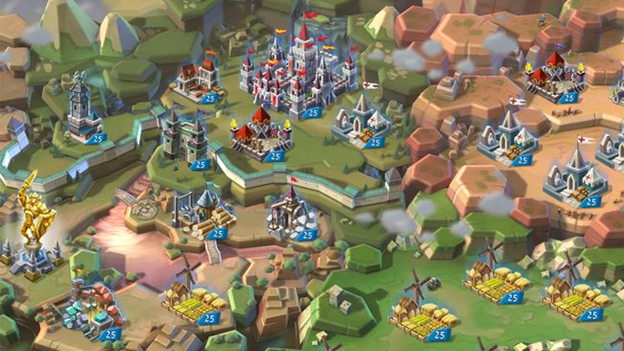 This game combines some of the game's hottest elements today, typically such as Open space RPGs, real-time strategy, and world-building mechanics. The game has various game styles, the most common of which are PvP battles.
Players must build their own base and army to attack the enemy's base, raid resources, and take the enemy's chiefs. This game always has many Players events that can attack giant beasts and other BOSS, simultaneous earning gifts for themself and their guild. By doing main quests, daily, expeditions, or events, you will receive money and level of experience points to unlock even more special game features.
All the appeal features you'd expect are the appearance in this game, such as resource production, armies training, and researching new technologies. A unique system that offers PvE battles can help you expand your organizations to build even more.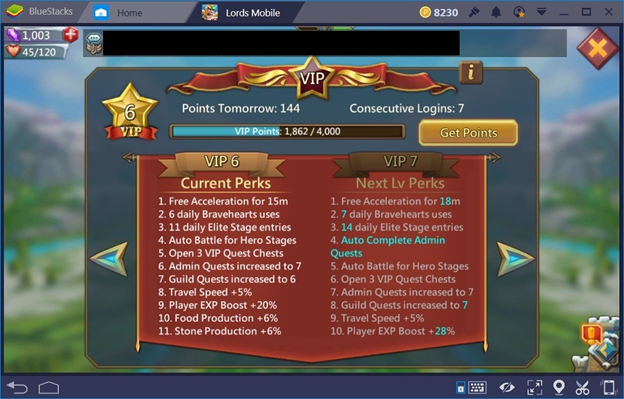 You can also co-occur your clan members to join Monster Hunts, giving you a lot of motivation and confidence throughout the event. Try to minimize the number of soldiers that lost as much as possible.
While the interface looks a bit clunky because there are so many features to experience, it's designed to make the task pretty obvious. The game's strategy keeps the player focused on the Quest, where the player can obtain valuable items and resource-related items. Each tab of the Quest will give players different resources, players can check the prize money in the section THE BAG.
Exploiting and reserve resources
Wood, stone, and ore are essential resources in the game. In Lord Mobile, you need to build and upgrade related construction to these resources such as sawmills, quarries, farms. Another factor you need to pay attention to is that in the game, there are heroes that support speeding up the production of resources. Depending on how you play, try to choose the most suitable champions.
Unlike other defence building games, you can attack and defeat the enemy, you will capture that player's resources. Conversely, other players can also attack and steal your resources. To protect it, you should make a VAULT( warehouse, cella). VAULT is a place to store resources to avoid being robbed, the higher the level of the Vault, the safer it can be stored and protected.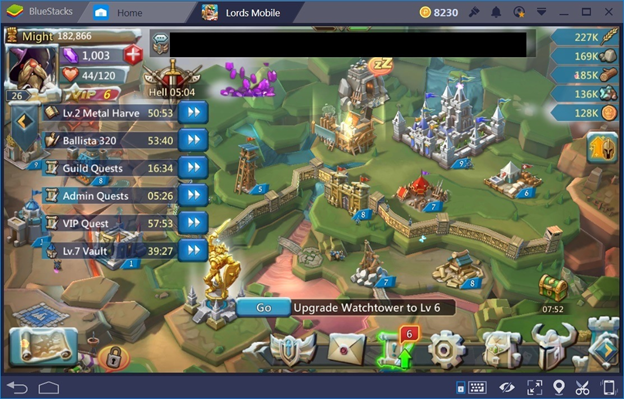 Join the Guild
Players can play single or join to create a clan to collaborate with other players. Guild participants will receive many benefits as well as help from other guild members. You can search and join any guild or create your own guild. Guild members can assist their allies with "time construction" and "research time". Besides, killing monsters can help them and their partners get valuable rewards.
When you press the "SEND HELP" button in the Guild. You shall get supported by other members from your guild. This not only helps to increase solidarity among members but also allows your guild to be more vital.
Instructions for starting Basic
When you open Lords Mobile, there are 02 primary interfaces. You can switch in the bottom left. The main screen is your interface, the second interface is a map of the land around your empire.
In your empire view, you can get an overview of each construction structure of your empire. Try to fill empty spaces with buildings. Each cell of the building is limited to a specific type of architectural built construction.
Another important thing is research. The academy will allow you to study a variety of skills.
At the beginning of the game, you should research as many resources as possible to avoid being limited.